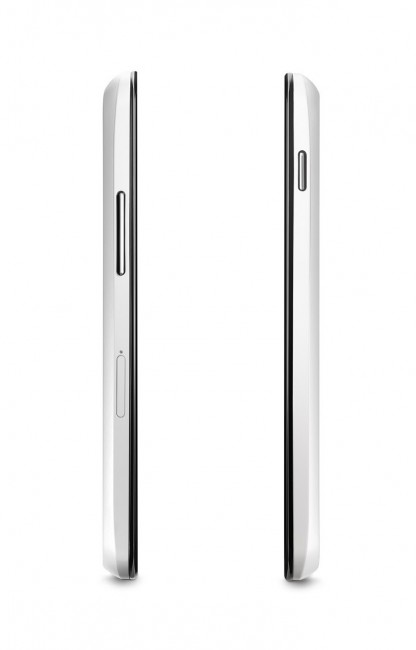 If you ordered a white Nexus 4 late last week, the minute it hit Google Play, there is a chance that your tracking information is claiming that your order was intercepted in transit and heading back to its origin. This may be a 16GB white Nexus 4 thing only, though that's not fully confirmed at this point. What we do know, and Tweeted earlier today, is that Google Play will be sending out emails to those with intercepted orders, informing them that there is nothing wrong with their shipments. 
According to the information we received, the return of the shipment has to do with incorrect tracking numbers being issued on 5/31 and 6/3. For those who were a part of this group, you should receive another shipping confirmation within 24 hours that has a correct tracking number. Here is the email that will go out:
A small number of customers were sent a ship confirmation with an incorrect tracking number on 5/31 and 6/3. In these cases the incorrect tracking number may indicate that the package is being returned to sender.

Please disregard this tracking number. Another ship confirmation with the correct tracking number will be emailed to you within 24 hrs. Please reference the tracking number in the 'Thank You' section of the ship confirmation.

Please rest assured that your package's arrival date is unaffected by the incorrect tracking number.
The confusing part about this situation is the fact that most shipments, were they ordered on launch day, should be arriving today. So if there is a mix-up with tracking numbers and shipments are on schedule, in 24 hours, shouldn't they have already arrived? I can't explain that one either. I can tell you that the 8GB version I ordered is on the truck for delivery at this moment. I would assume that should be the case for 16GB orders as well, unless it's not really a tracking problem.
If you ordered a white Nexus 4 16GB and received a notice that your shipment was intercepted, be sure to keep us up-to-date in the comments.
Update:  So from what we can tell, most customers who ordered the 16GB version are not getting them today as they were supposed to. Most received the info that we posted above, but some are now seeing an expected delivery date of this Thursday, which is two days later than was originally scheduled. We did have one reader claim to have received his, though he seems to be in the minority.