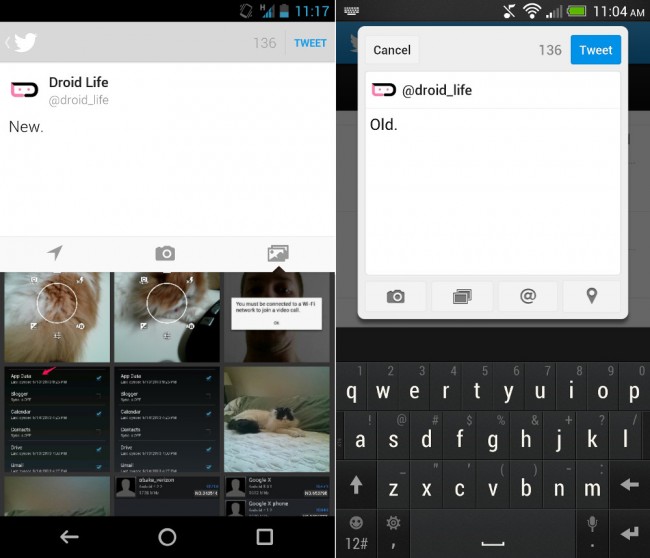 The official Twitter app for Android received a hefty update this morning, one that includes a revamped Tweet composer that should make it easier to share photos thanks to quick access to your camera roll. When pressing the gallery button, your images will appear just under the Tweet composer, so that you can quickly choose the images you need or have likely recently taken. It's a pretty nifty trick.
Users will also find richer notifications, a wider and taller timeline, and notifications when friends join the social network. 
Full changelog:
The new Tweet composer makes it easier to share with quick access to your camera roll and clear previews of how your Tweets will appear.
Richer notifications now include details like avatars and indicate how people are interacting with you (reply, retweet, etc.) for devices running Android 4.0 and higher.
Enjoy wider and taller timelines in all parts of the app including profiles, search, and Discover.
Receive a notification when a friend has joined Twitter.
Cheers Anthony!