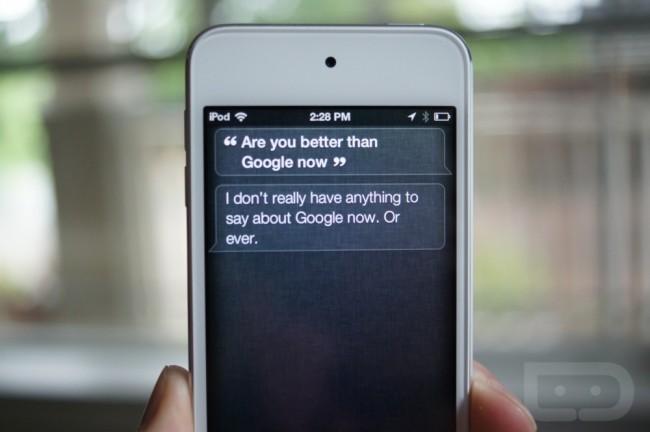 In what could be labeled as this year's biggest non shocker, Apple is claiming that Samsung is violating Siri patents with Mountain View's Google Now software. U.S. patents 8,086,604 and 6,846,959 cover technology related to Siri, a "universal interface for retrieval of information in a computer system." 
Apple is grouping these violations together with the case that is already taking place apparently, but what has us scratching our heads is how this is Samsung's problem. It is Google that controls Google Now, not Samsung. In addition, the Galaxy S4 is also being thrown into the mix, as Apple claims Samsung's newest device infringes on five patents.
For the time being, Google Now users won't have to worry about a thing, as the slowly-moving court system goes through its process. This is justice.
Via: FOSS Patents