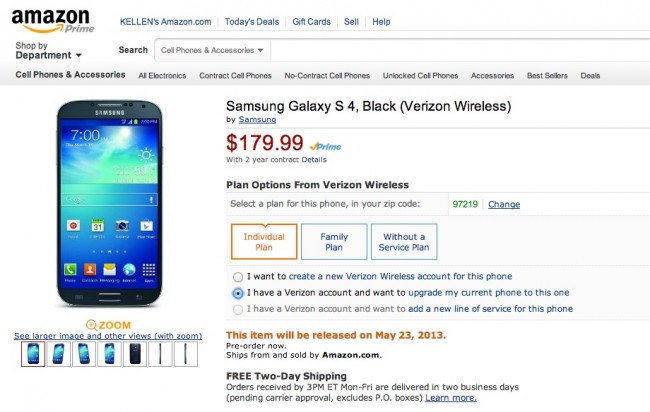 The Samsung Galaxy S4 on Verizon will finally arrive in stores tomorrow, but if you were looking to beat Big Red's $199 on-contract price, Amazon is almost always a great place to look. And sure enough, Amazon is already offering the device for $179.99 with 2-year contract for both new customers and upgrades. In the past, we have seen Amazon only offer early discounts to new customers while leaving out upgrades, but that doesn't appear to be the case this time around. So if you had your sights set on the GS4 (our review), think about this deal.
Amazon Link (Black) | Amazon Link (White)
Cheers Jason!
______________________
Some of our best videos.