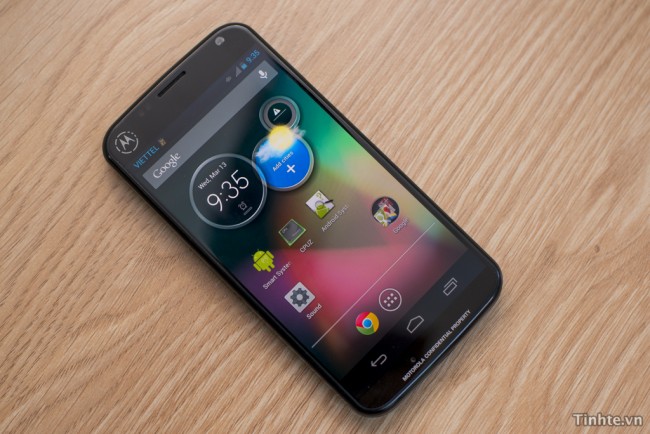 The Motorola XT1058, or better known as the "XFON," is fully expected to launch on AT&T some time in the very near future. We've seen benchmarks with AT&T in the name, an FCC filing with model number that points towards AT&T bands, and pictures of the device in the wild with AT&T logos in the notification bar. But what about the other carriers? If the XT1058 is only headed to AT&T, does that mean the XFON is another AT&T exclusive or is there another model coming to carriers like Verizon? 
According to an .ini file pulled from leaked Motorola USB drivers, the XT1058 will be accompanied by a device XT1060, which appears to be the CDMA variant of the XFON. The .ini file lists out chipsets and models numbers for devices to be picked up when using Motorola's RSD lite application. For the XT1060 we're seeing a chipset labeled "MSM8960CDMA," a Snapdragon 4 Pro dual-core variant, similar to what we saw in the benchmark for the XT1058. We're assuming it's the Pro here clocked at 1.7GHz with the Adreno 320 GPU, and not the lower-regular version with the Adreno 225 GPU.
Here is a clip from the .ini file:
////////////////////////////
This is for RSD app to create correct phone model class
[MODEL]
WIFI = f100,mz604,xoom,mz615,mz615-16,mz615-32,mz615-64,mz607,mz607-16,mz607-32,mz602
STEUMTS = mb865,me865
MSM6X55UMTS = mb632,xt605,xt626,xt621
MSM6X55CDMA = xt603
MSM8960CDMA = xt926,xt897,xt907,xt901,xt1060
MSM8960UMTS = mb886,xt923,xt925,xt905,201m,xt1058
IMC6260UMTS = xt890
////////////////////////////
So this news shouldn't surprise anyone, since manufacturers almost always try to keep phones as similar as possible these days when launching them on multiple carriers. This just means that Verizon (or even Sprint) isn't going to see a wild change in processor when compared to the AT&T XFON.
Cheers ___!