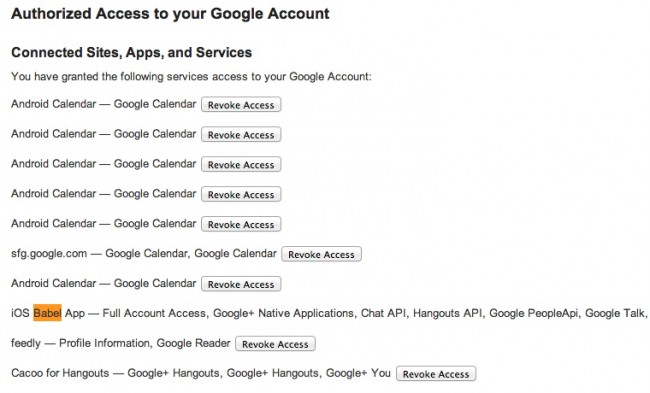 We were the first to report the codename of "Babel" as Google's new unified messaging service, which ended up as Hangouts at public launch, but if you needed actual proof that Babel was around for some time, we thought we'd share this screenshot. It's taken from my Google Dashboard listing of sites authorized to access my account. You can see that the Hangouts app for iOS is indeed referred to as "iOS Babel App." (It's on an iPod Touch that I use for work purposes, don't kill me.)
You can also hear Google's director of product management, real-time communications mention it in this video at the 1:40 mark.
Cheers Matt!
______________________
Some of our best videos.