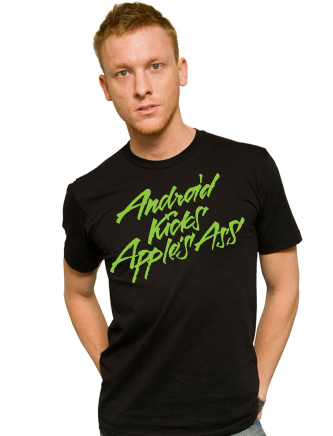 Today, the newest shirt from the Andy vs. Apple guys is available, and boy does it take this ongoing fanboy battle to the next level. The designs of their shirts usually feature our favorite little Android doing anything stomping out the Steve Jobs army Godzilla-style to smashing Apples with a mean swing. But if those shirts were all a little too soft for you, today's shirt might be more your style. 
This newest release boldly expresses "Android kicks Apple's ass," so you can let all your friends that have iPhones know just how much you love them. If you are looking to start a fight like in those new Windows Phone commercials, this shirt will only set you back $17.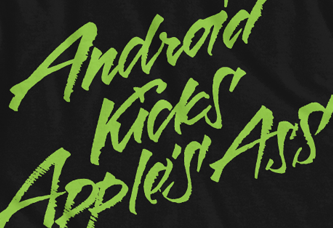 Buy. ($17)
______________________
Some of our best videos.