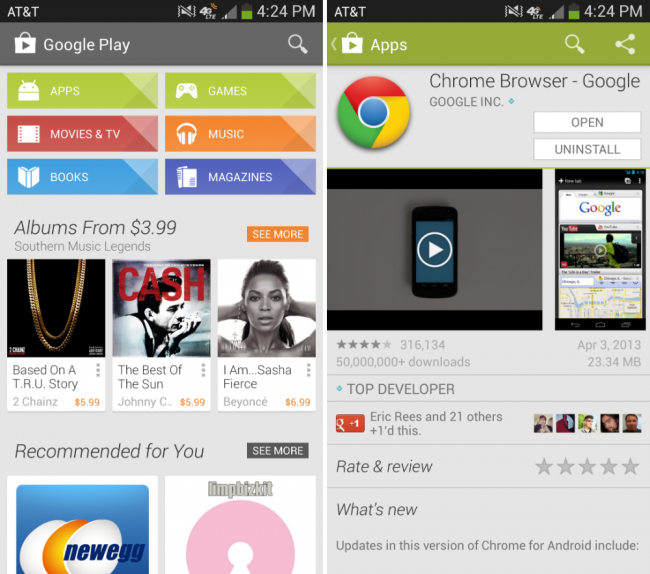 A day ahead of the Google I/O keynote, an update is rolling out to Google Play, version number 4.1.6. Inside the update is a new look for the home buttons (Apps, Games, Movies, etc.), giving them a more colorful appearance. On top of that, it appears that each application page is laid out better, with the  "open" and "install" buttons being separated a bit more. In the previous version, they were a bit cramped and I know we voiced our minor frustrations about that during one of our DL Shows. 
Users who use the Wishlist feature will also see a new layout for that, as apps now appear as rows of three from left to right, instead of just top to bottom.
If you would like to download the newest version, hit up the download links below and install it right over your current version.
Download: Google_Play_4.1.6.apk [mirror]
Via: Android Police