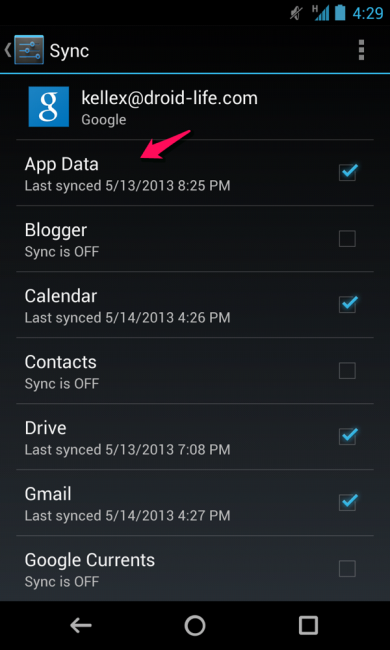 As we approach Google I/O's keynote tomorrow, all sorts of changes are beginning to happen in and around the world of Android. We just saw the new Google Play store version 4.1.6 go up and become available for download. It features a tweaked section button experience from the home page, new Wishlist appearance, and spaced out buttons on app pages. Following that news, we have the new Google Play Services app version 3.1.36 that includes new toggles for "App Data" and "People Details." 
You don't need to download this manually, as yours has likely already updated behind the scenes. While it's tough to tell exactly what we are looking at in terms of these two sections, it seems sort of obvious, doesn't it? App data syncing could range from having all of your apps synced across multiple devices to being the center of the new cloud gaming service that we are expecting to see tomorrow. Rather than having to worry about manually backing up your devices, this could be Google's way of handling it automatically.
And as far as the People Details section goes, we're assuming this ties into Google+ and whether or not you have your contacts synced with your Google+ account. Should you be using Google+ with your contacts, I would imagine this syncing option will keep your contacts up-to-date with G+ profiles.
It doesn't seem as if you can currently take advantage of any of this, but that could change by the early morning hours of tomorrow.