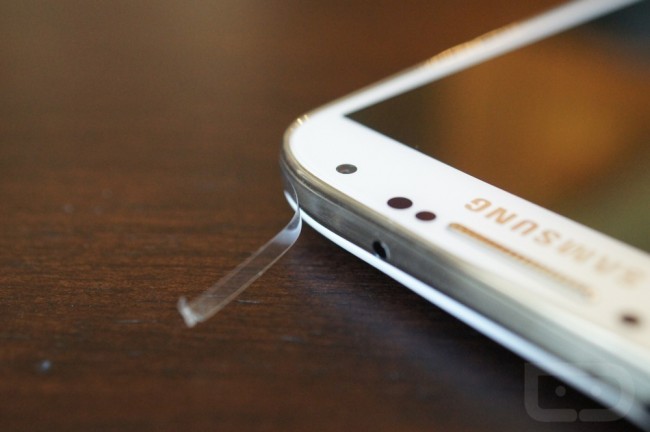 When you pick-up your Samsung Galaxy S4 some time over the next few weeks (or month if on Verizon), we thought we should point out that the faux-metal band around the outside of the device is protected by a clear plastic sticker. It can be hard to see if you don't know it's there, so being the good samaritans that we are, wanted to make sure you knew about it. You could leave it if you'd like, I guess, but it's not necessarily supposed to be there for the long haul. If you choose to remove it, you'll find at least four pieces spread around the outside.
Update:  As Leif points out in the comments, there is also one around the camera, which you certainly want to remove.
Just lookin' out.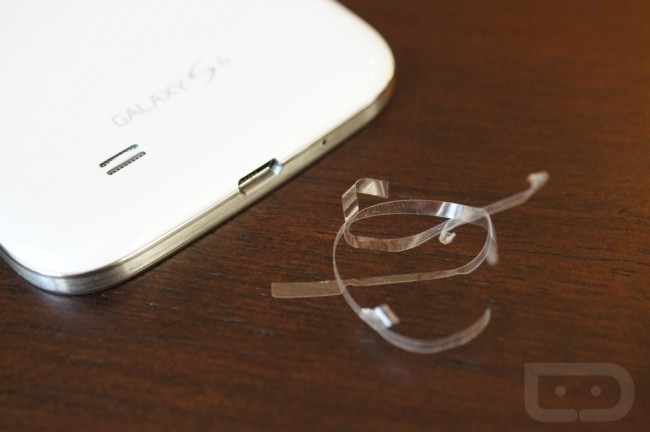 ______________________
Some of our best videos.