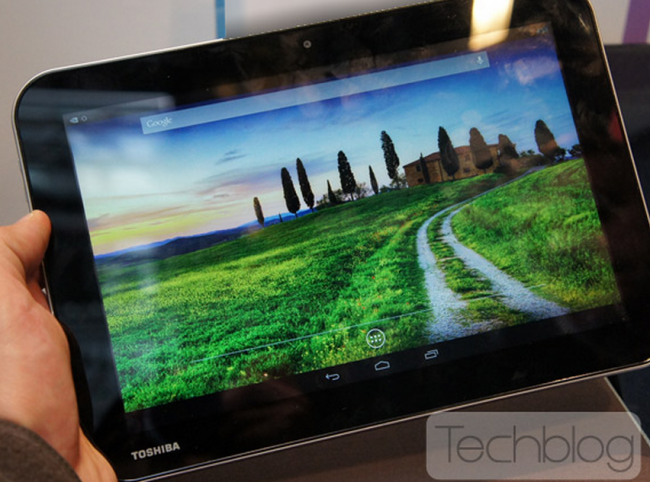 We as consumers are still awaiting details on which upcoming devices will be running NVIDIA's Tegra 4 processor this year. News out of Greece today shows that a tablet made by Toshiba could be one of the first, as it has popped up on the web sporting a few notable features. 
It looks to be a 10″ device, running somewhat stock Android 4.2.1. The next thing to take note of is that it appears to have a specially designed dock that it can be mounted in, which makes it good for people that like the notebook functionality that some tablets offer. Lastly, the Tegra 4 chip, according to TechBlog, is clocked at 1.8GHz when tested using benchmark applications.
No matter what device comes first running the new chip, the sooner the better in my book.
Via: TechBlog.gr