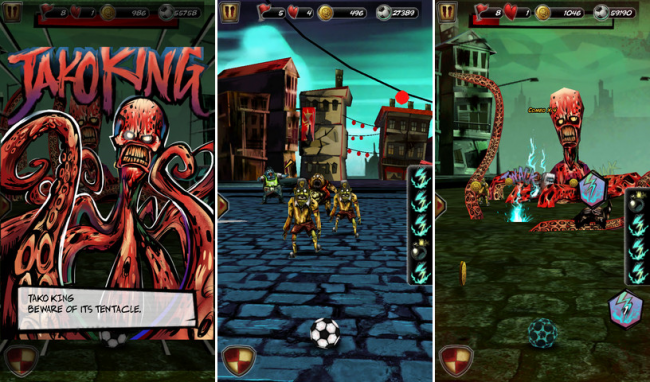 This morning, BulkyPix announced that Android users can get their fill of soccer and the walking dead on May 7, when Undead Soccer hits Google Play. The game is currently available for iOS devices and looks to be rated quite well, so this should be fun. 
In Undead Soccer, you flick a soccer ball with your finger and aim for zombies. You collect power ups for your ball, making it a more deadly object. There are several types of walkers to get through, as well as the occasional boss character which don't go down as easily as the walkers. There are items in the game you can buy, giving you an advantage over others who may not want to purchase perks. How you play is up to you.
We will keep you posted on when it goes live for Android.