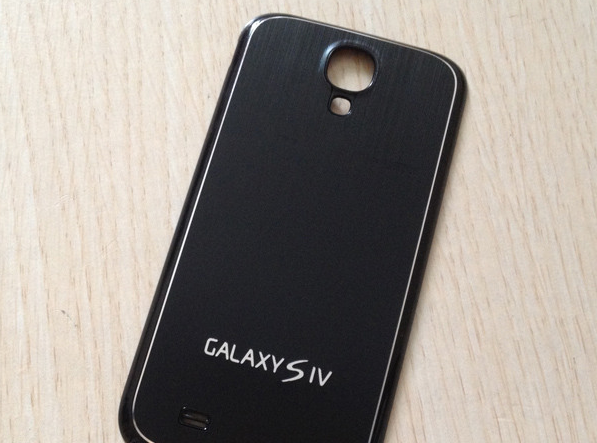 There are always mixed emotions towards Samsung's use of plastic for their devices, but it has become their calling card for now. For those who want a Galaxy S4, minus the plastic feel, you can pick up one of these metal back covers off of eBay. They come in a large variety of colors (purple, blue, red, etc.), which should make identifying yours from the seas of Galaxy S4s out there pretty easy. 
They cost just $10, which doesn't seem all that bad for a classy accessory such as this. Although, you should note that using a third party case such as this has the chance of killing off your NFC capabilities as well as reducing signal strength. Just something to keep in mind.
Buy.
Cheers Open1Your1Eyes0!