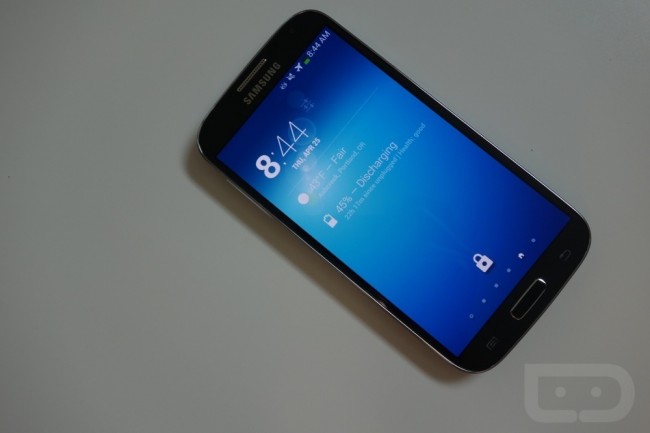 Lock screen widgets, one of our favorite features of Android 4.2, are indeed included on the Samsung Galaxy S4. Yes, that means all the DashClock you can handle on Sammy's latest flagship device. Unfortunately, the process of getting them setup isn't the easiest unless you know exactly what to look for. Out of the box, Samsung has actually disabled lock screen widgets in a sense, but with a couple of taps through Settings, you can get your device up and running them in no time.
In the video below, we take you on a detailed tour of Samsung's take on lock screen widgets. It can be a bit finicky at times, to say the least, but once you get the hang of them, we think you'll enjoy widgets at phone wake just as much as the rest of us who live and die with Nexus devices, do. 
Update:  Reader Kevin pointed out that with a secure lock screen enabled (like pattern or PIN), you are unable to use lock screen widgets. The options to turn them off completely disappear should you go with a secure lock screen. This is unfortunate, especially since stock Android allows you to utilize lock screen widgets with a pattern or PIN.