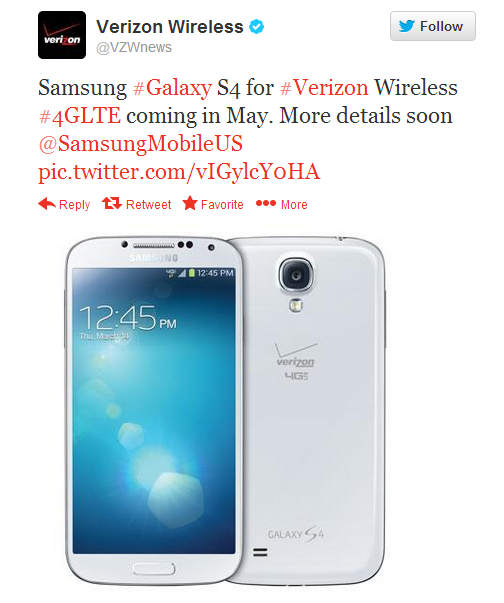 It's about time, Verizon. While Samsung and almost every other American carrier has gone ahead and announced pricing and availability for the upcoming Galay S4, Verizon has been taking their sweet time. Today, they took to their official Twitter to give folks the heads up that it is coming to their network, but still can't give us a definitive date. For now, all we get is "May." 
As for what specific date in May, the only hint we have is from a leaked Staples document that gives the date of May 30. Who knows how reliable that is.
In any case, it's nice to see Big Red is finally acknowledging that they will in fact be selling 2013's hottest device.
Via: @VZWnews
Cheers Timmy and Open1Your1Eyes0!