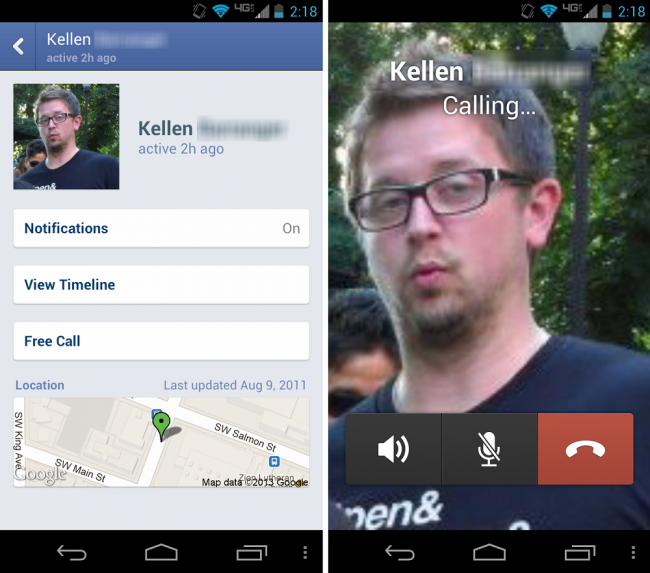 The past couple weeks have been pretty big for Facebook, first launching Chat Heads and following it up with Home. To make sure that you never leave Facebook's applications, they have upgraded their Messenger app again today to include free VoIP calling for people in the US.  If you need to get ahold of someone on your Facebook friends list, this feature is live in your Messenger app right now. 
Clicking on the "i" button inside the chat window in Messenger will bring up the option for "Free Call" and once you click that you can enjoy your VoIP service from Facebook.  And for those that might ask, no this does not use any of your plans minutes, purely data.
We know a lot of you are pretty anti-Facebook, anyone actually plan on using this?
Via: The Verge