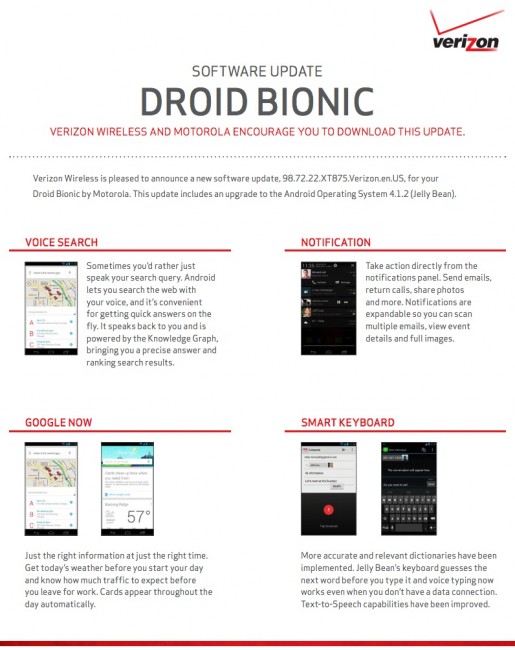 On Friday, Verizon approved the much-anticipated Jelly Bean (Android 4.1.2) update for the Motorola DROID Bionic. As is typical with Motorola updates, an initial rollout of the new firmware was pushed to members of a test group to make sure that no major issues were hanging around. Thanks to that push to testers, we now have the file for anyone willing to take the plunge and manually update ahead of time. 
In order to flash the update file, you'll have to be running stock 6.7.246, which is the last update the Bionic received. You can have root prior to updating, but will likely need to utilize the OTA Rootkeeper app in order to keep it afterwards. Reports seem to be mixed thus far on whether or not this is working, though.
In order to flash the update, download the file from below, drop it on your SD card, reboot into recovery, and then install from SD Card.
The full changelog for the update can be found here.
Update:  If the download link below is dead, be sure to head to the XDA thread.
Via:  XDA [Download Link]
Cheers Russel and Justtyn!