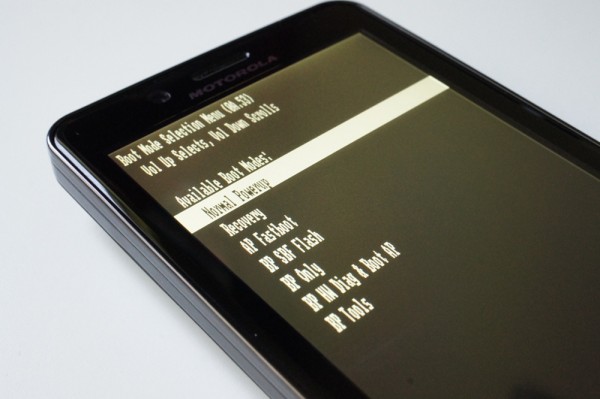 If you ever need to flash an SBF file for the DROID Bionic or you for some reason need to get into recovery, we wanted to share this trick with you to make the process seamless.  Like almost any other Android device, a simple key combination while the phone is off followed by a quick press of the Power button will get you into the Boot Menu.  As you can see in the picture above, the Boot Menu on the Bionic has a lot of new options as compared to older devices, something we hope one day we will be able to fully explore.
So to get into the Boot Menu, simply do the following:
1.  Power down your device.
2.  Press and hold both the Volume up and down buttons.
3.  Press Power.  Done.
From there, you can use the volume keys to switch between options, including Recovery.
To get into Recovery:
1.  Volume down to highlight "Recovery."
2.  Press Volume up to select it.
3.  When the Android logo appears, press and release both Volume keys.
4.  You can now apply updates, wipe your phone, etc. in Recovery.
Cheers Todd!