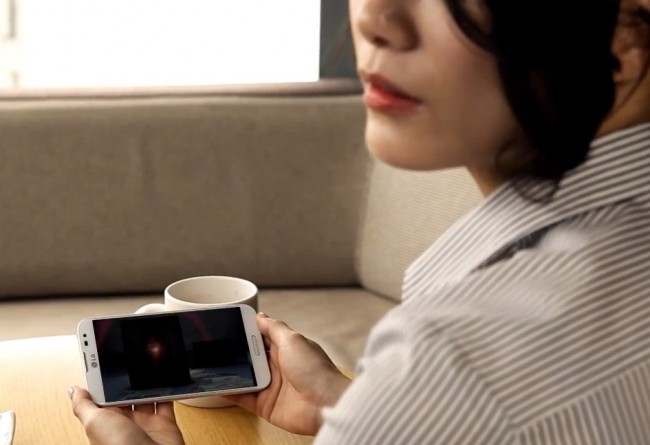 LG is attempting to take Samsung's 2010-2011 approach to success in the smartphone business – copy everything your biggest competitor does, but try to do it first and loudest if you can. If you remember back on the eve of Samsung's Galaxy S4 unveiling, LG announced new eye-recognition tech that would be released as a software value pack for smartphones like the Optimus G Pro. For weeks leading up to Samsung's announcement, all rumors focused on Samsung putting identical features into the Galaxy S4, so to see LG drop a press note about the same exact tech was worthy of an eye-roll or two. But hey, what can you do when you are down? 
So that value pack is now even more official, if you will, thanks to a video highlighting all of the features that was uploaded to LG's YouTube channel last night. It's coming to the Optimus G Pro and includes features like Smart Video, Dual Camera, and Pause-&-Resume video recording. Yes, all of these are Galaxy S4 features, though one of them (Pause-&-Resume) has been around for some time on previous Galaxy models. But Smart Video is identical to Smart Pause in that it uses your eyes to recognize whether or not you are staring at your screen while watching video. Should you turn away, the video will automatically pause. Turn back, and it resumes.
Dual Camera is also a Galaxy S4 feature, however, LG couldn't quite match Samsung on this one. Dual Camera allows a user to use the front and rear cameras at the same time to snap a dual-picture. But with LG's software enhancement, that's all you can do. Samsung found a way to allow users to record dual-videos as well.
We applaud the effort by LG, that's for sure. They've come a long way in the last year and are actually more interested in their devices then ever, especially after being chosen by Google to produce the latest Nexus.
http://www.youtube.com/watch?v=BrJ9HKhfSgU