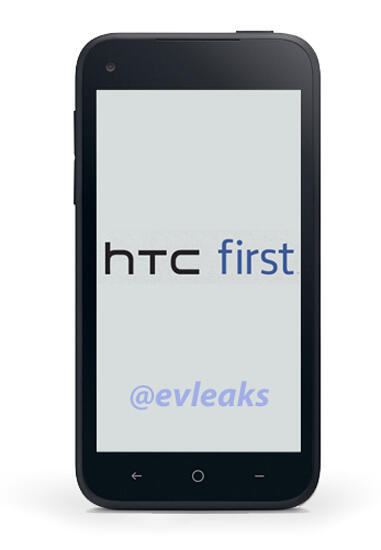 We have heard a lot of speculation about what is going to be announced by Facebook at their event on Thursday, but if this new image is true we could see a second shot at a Facebook phone. The image above was posted to the usually spot-on @evleaks Twitter account moments ago with the name HTC First. We've been hearing rumors of an HTC partnership, but this is certainly more than the new launcher or skin that some outlets have been reporting. 
No specs have been released, but with the rumors that we have been hearing it wouldn't be a surprise if this phone ran a heavily skinned version of Android, maybe having the launcher that was rumored pre-installed. @evleaks has a pretty good track record with leaking phones like this so the final product might not be too far off from what we see here.
The HTC ChaCha was Facebook's last attempt at a phone and that did not go well for them. Could they be trying again?