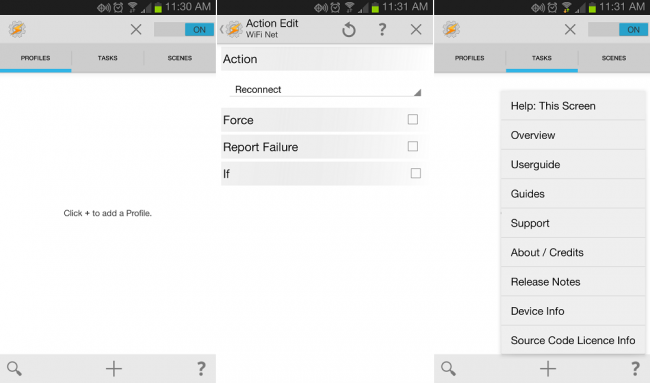 Back in January, the developers of Tasker released a beta, showing off a whole new pretty look for the application. After a few months of tweaking and fixing, the update has officially hit Google Play and now everyone can go pick it up. As a refresher, Tasker is an application that can be used to perform system events at scheduled times, change settings depending on your location, and tons more. 
What's New:
UI updated for holo look-and-feel with selectable light and dark themes
200 built-in icons each in holo light and dark
Internal cleanup of deprecated APIs
Several new states, events and actions
Many incremental improvements and bugfixes
Go get your update on.
Play Link ($6.49)