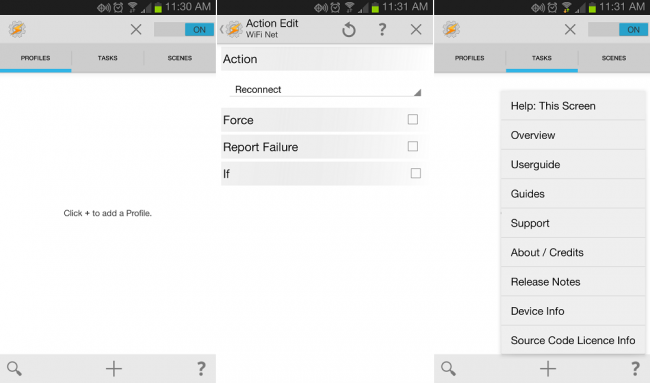 It's the same old Tasker, but it sure is a whole lot prettier. The popular app for people who want to completely automate their smartphone is now in beta form, with a completely redone user interface. Taking notes from the Android UI guidelines, Tasker is still able to perform countless tasks with time/place precision such as turning WiFi on when you get home, timed reboots, and plenty more.
The original app is still available in Google Play for $6.49, but the beta is free for a limited time. Go grab it and let us know what you think.
Download Here 
Via:  Tasker
Cheers @D Saif!
______________________
Some of our best videos.