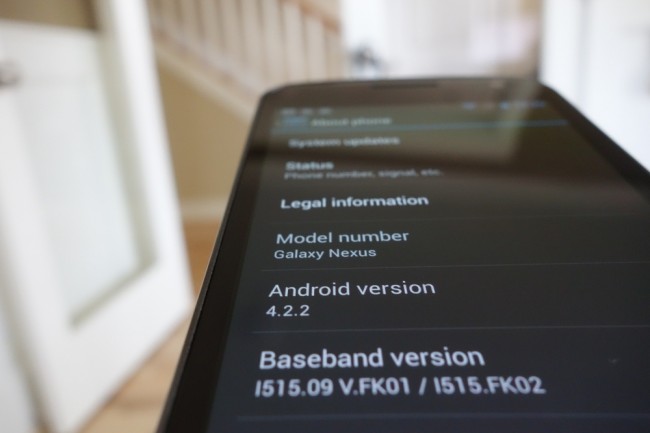 Ever since Verizon approved the Android 4.2.2 update for the Galaxy Nexus and Google started pushing it out, our inbox has filled up with users who are running into all sorts of issues. The most common appears to be battery life, but others are noticing issues with Bluetooth audio, the camera, tethering, and more. While we aren't yet aware of specific fixes for each, in most cases, Verizon is actually recommending that you perform a factory reset.
I know that sounds like the worst option, since it wipes your phone of every last setting, but it may do the trick, especially if you are experiencing horrific battery life. The Bluetooth audio fixes on the other hand were supposed to be included in 4.2.2, but there is still a running AOSP thread that suggests a different scenario.
If a factory reset doesn't work, you can also flash the 4.2.2 factory images that were released today.
Are you experiencing issues? If so, what are they? Have you tried a factory reset yet?