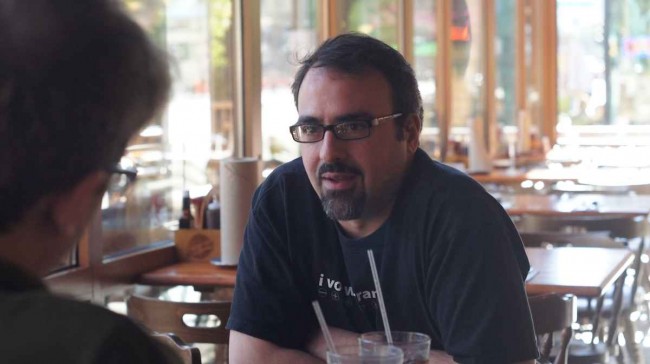 Back in the summer of 2011, Steve "Cyanogen" Kondik took a software engineer job with Samsung, a move that many thought was a sign of the end of his increasingly popular CyanogenMod ROM. At the time, Steve assured the world that work on CM would continue, and sure enough, it has continued to thrive throughout his time at Android's number one OEM. So how is his time at Samsung playing out? In a post last night on his Google+ account, Kondik made a new announcement (well, sort of) with regard to his status at Samsung, saying that he has left his job "but not because of anything in particular" and that Samsung was "great." He's looking to accomplish something new, which he may or may not have hinted as happening in a "couple of months." 
But outside of his leaving Samsung, Kondik gave an off the cuff semi-review or initial thoughts on his time with the new Galaxy S4. He talked about how the Galaxy S3 is the device he uses everyday, so hardware-wise, was pleased with the GS4. He even took it a step further, saying that it "feels quite a bit more solid" and "blows the competition out of the water" when it comes to specs.
His thoughts on TouchWiz, on the other hand, were not so delightful. In his time with the Galaxy S4 and the newest version of TouchWiz, he felt as if the skin had reverted back to Gingerbread in some ways. There will be countless "Loading…" screens, a return of the fully tabbed UI, and an overall UI performance that is "average."Kondik was a fan of Air View and the new camera software, but not so much a fan of Smart Scroll.
Last, he did say that the upgrade from a Galaxy S2 to the Galaxy S4 is a clear choice.
Via:  +Steve Kondik