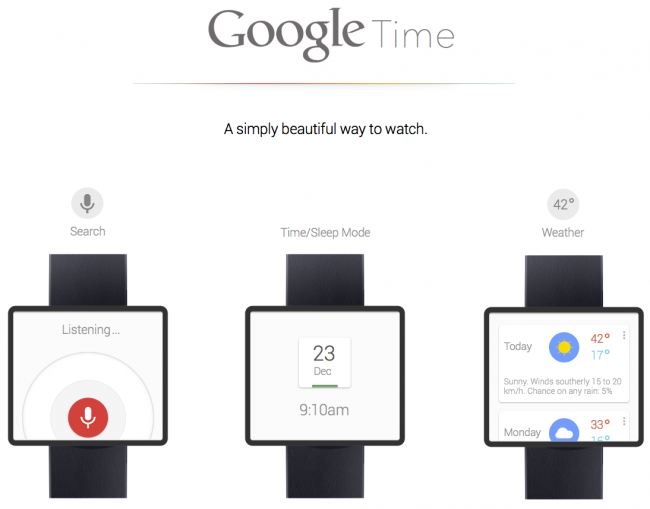 According to a report out of the Financial Times, Google is indeed preparing to enter the smartwatch arena. As unsurprising as that sounds, since every other major tech company has been rumored to be working on some sort of smartwatch product, it's the particular team given the task of developing it that caught our interest. FT claims that the Android team will indeed be leading the charge on the project "to act as an extension to the smartphones using that operating system." 
Their sources also claim that this project is separate from what Samsung is doing, which would make sense since they are completely separate companies…moving on.
If you haven't figured it out, the smartwatch is the new frontier for tech companies just as tablets were a couple of years ago. Now that smartphones have found themselves in the pockets and purses of so many, and the iPad still reigns supreme in the tablet space, it's time to look for what's next. Wearable computing appears to be the hot topic of the moment, so to hear that Google's Android team has been given the job is hardly surprising. It is exciting, though.
Finding a seamless connection between smartphone and watch is going to be of the utmost importance. So far, the smartwatch has been mostly a failed experiment because of a lack of apps and vision by early entries. Pebble may be the closest to a winner, but it has a long way to go. While I don't know if Google can find a way to make magic in a new arena (Nexus Q, anyone?), we'll be standing by with fingers crossed.
No time frame for a release or announcement of the project was given.
Via:  Financial Times