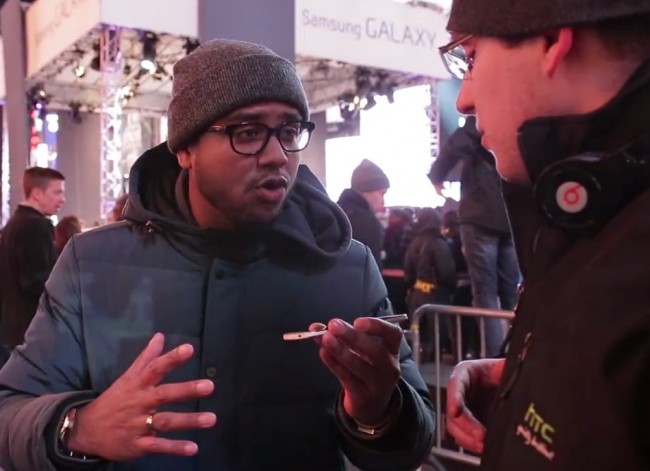 While Samsung was preparing to unveil the Galaxy S4 on stage at Radio City Music Hall last week, HTC was floating about the crowds, trying to get their new flagship device in as many hands as possible. We already wrote about the HTC-branded girls handing out snacks to those waiting in line at Samsung's event, but a video uploaded last night shows that HTC was over at Times Square as well to try and change the atmosphere of the party. It went down as expected, since this is a promotional video and all. 
Those who they showed the device to were unsurprisingly ecstatic, with some even claiming that "it's better than Samsung." Men called it "sexy," tried to fake-steal the demo they were using on multiple occasions, and even said they would switch from their iPhone. Rightfully so, by all means, the One is one of the best phones of the year.
Unfortunately, none of the conversations included a date for arrival. As the days pass and the Galaxy S4 nears launch, HTC is only hurting themselves. If you look at last month's earnings, they should have had this phone out a couple of weeks ago. Today is March 19 – HTC officially unveiled this phone on February 19. We still do not have an official launch date in the U.S. with any carrier.