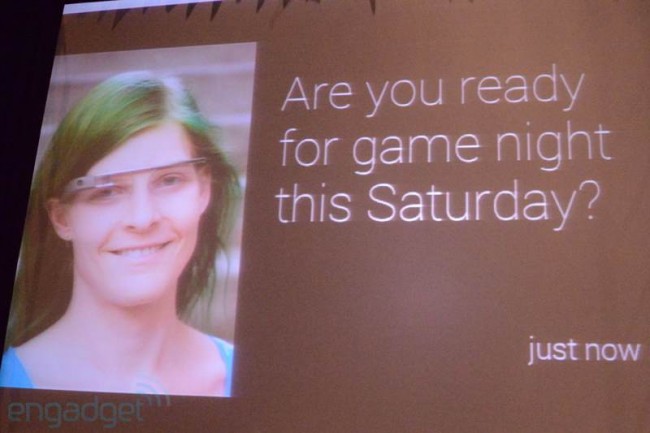 Google Glass is coming this year whether the world is ready for it or not, Google has said so themselves. To help further that idea, at this year's SXSW in Austin, they set up a demonstration to show exactly how far they have come in building an app ecosystem for the new wearable tech. After all, how good could Glass really be if it only presented directions, allowed you to participate in Hangouts, and snap pictures? Just like any other technology platform these days, you have to have partners and apps. From the looks of today's presentation, there are some big ones already in line, with interesting concepts. 
The New York Times has an application that will show users bylines and an accompanying image after a voice search. It will read stories aloud and also break news by showing notifications. Gmail has its own app that shows an image of the sender along with the subject line of the message. If you want to reply, you can dictate your message back.
Evernote and Skitch are included thanks to Google Glass's sharing features. Images can be shared directly into both services. Path also joined the party, showing updates, emoticons, and an ability to respond to comments.
I'd imagine this is only the beginning of the Glass app ecosystem. If partners like these are already on board, don't be surprised to see a dozen more by the time Glass is ready for launch. I'm sure that it'll take time for developers to figure out how their apps can take advantage of a small screen, but that's sort of the beauty, isn't it? Rarely do we see new technologies that force you to re-think what you've known for years. We get to see exactly how creative the minds of a developer can become with Glass.
Via:  Engadget