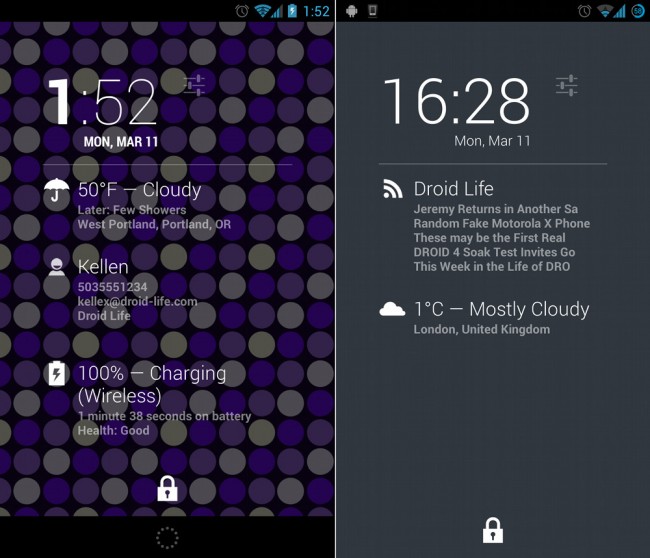 Oh, what, you thought we'd forgotten about DashClock after taking a couple week break? Come on, you know us better than that. We have two new extensions for you to try out today, both of which could come in handy from time to time. The first is not yet in the Google Play store, but it doesn't require any specific permissions or any other shady business from what we can tell. It's simply a way for you to display owner info on DashClock (name, company, phone, email, etc.). 
Owner info extension:  [Download Link]
The other is an RSS extension that allows you to add any site feed to show off the five most recent articles that you may have missed. With a simple tap, it'll take you directly to the site to catch up on the latest in news. This is not a companion app to any other RSS feed application – it acts completely on its own.
Via:  DashClock RSS View (Google Play) | Geek Guy
Cheers JDS and James!