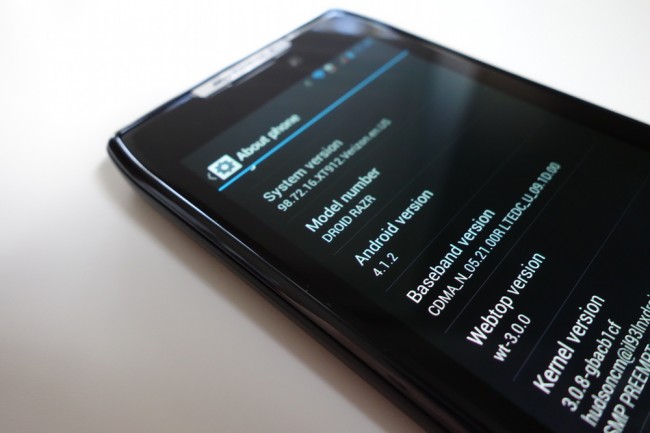 Motorola has officially announced that the Jelly Bean update for the DROID RAZR and RAZR MAXX is rolling out to devices in phases. With the soak test underway, along with manual downloads making the rounds, we weren't really expecting this announcement to come for a few days, or at least until the test had completed. In fact, Verizon has yet to mention that the update is on the way nor have they provided support docs with details on it. But hey, Moto has decided that the time is right. It's official. 
Full changelog can be found here. If you are running the Jelly Bean build that accidentally pushed out on X-mas, you can update here. If you are running official Ice Cream Sandwich, you can update here.
If you are not a part of the soak test and do not feel like manually updating, we would guess that the update will arrive OTA within the next two weeks.
Via:  Motorola