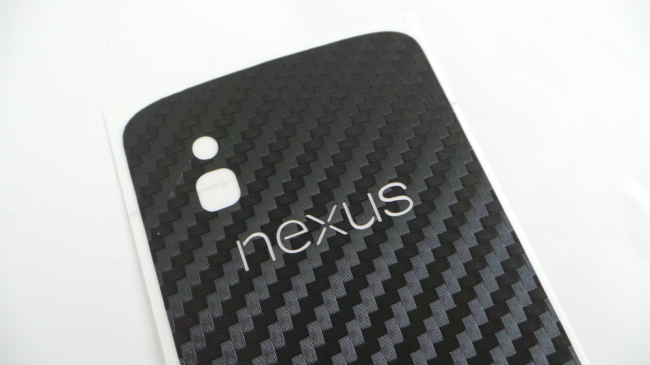 I have been playing around with the idea of throwing on different types of skins to the Nexus 4 recently. It is the perfect device for adding such an accessory since it has a completely flat surface on the back, but I was somewhat hesitant about covering up that beautiful glimmering backside.
Well, I found some skins from dbrand that will actually make the Nexus 4 look even more bad ass, so we went ahead and got a few extra so we can give a few away.
The skins are well made, ranging in textures, colors, and feel. The one I was most drawn towards was the black carbon fiber and it really lived up to my expectations in terms of shine and feel. We also had them send along a white faux-leather skin, as well as a grey aluminum one. The leather skins come in a large range of colors from blue and purple, to neon green and hot pink. But enough of talking them up, let's get to giving. 
Giveaway:
Update:  We have our three winners and have emailed them. Sorry for the late notice!
Prize(s):  Three people will win one of three dbrand Nexus 4 skins. One (1) carbon fiber, one (1) aluminum, or one (1) white leather skin.
Instructions on how to enter:
1. Tell us why you love your Nexus 4 in the comments below and specify which skin you want the most (carbon, white leather, or aluminum).
Winner:
We will pick our three winners today at 4PM PST randomly from the comments section.
You can check out more of dbrand's offerings on their site.