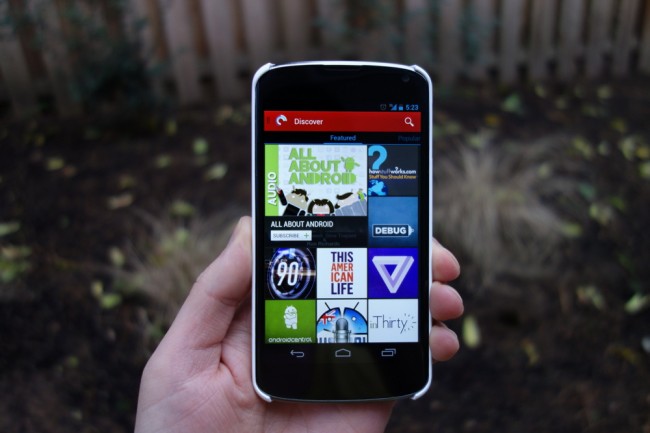 Pocket Casts, one of the most popular podcast apps on Android, received a major update this evening to version 4. The previous version was nothing more than an iOS port bult to Android 2.2, so this massive upgrade was a long time in the making. With its new Holo theme and UX that matches up to all the best parts of Android's latest design language, it should satisfy you in all sorts of ways on both phones and tablets (Yep, it has a new tablet UI). 
In this latest update, Pocket Casts can sync your podcasts and subscriptions in the cloud, so that your progress is saved with all of your other devices. All you have to do is login and you'll pick up where you left off. You'll find "powerful smart playlists" to build lists of the kinds of episodes you want to listen to, options to play back podcasts at variable speeds, others to jump forward or backwards to skip or re-listen to meaningful parts of shows, and control the app from the notification menu.
It's a massive overhaul, so if you are a podcast addict, be sure to update today. Also, don't forget to subscribe to The Droid Life Show.
Play Link ($3.99)