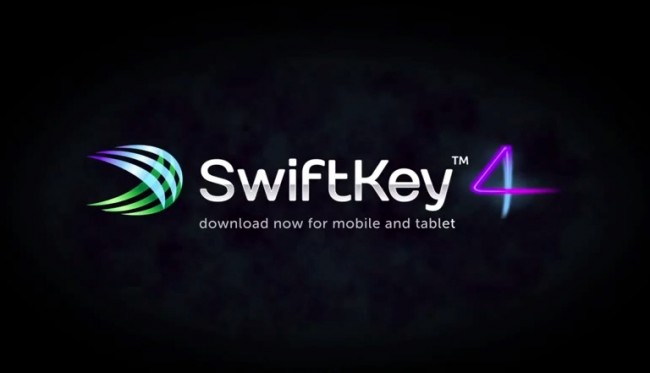 Last night at midnight, Swiftkey released the newest version of their keyboard to the market, fittingly called Swiftkey 4. As expected, this version of Swiftkey includes Flow, the swipe-style keyboard that allows you to write words and sentences without having to lift up a finger. If you have been in the beta game for some time, then you have been testing Flow for a while now. It's brilliant, because it predicts just as good as Swiftkey has for years, but it gives you another way to input text. 
In version 4, you'll also find new personalization that learns from your typing style, better predictions, easier corrections, more languages, and the ability to "Flow Through Space," which is a fancy way of swiping to the space bar to add a space between words so that you can type out whole sentences in Flow.
Both tablet and phone versions are half off for a short time, so be sure to grab them for $1.99.
Play Links:  Swiftkey Phone | Tablet
To celebrate the launch, Swiftkey is hosting a contest that could land you a Nexus 7, simply by following @Swiftkey and then Tweeting "I'm tweeting with SwiftKey 4 to win a Nexus 7! Try Android's smartest keyboard now – http://bit.ly/swiftkey4 #swiftkey".
Via:  Swiftkey