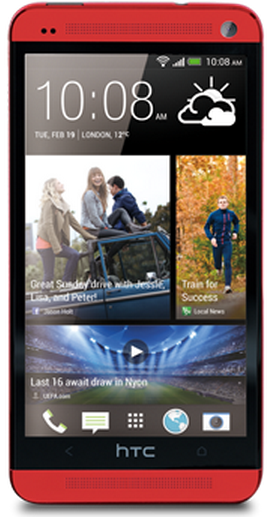 We had a few readers point out that listed on HTC's site is indeed, a red HTC One. While they didn't seem to make a big deal about a red-colored variant of the device at this morning's press event, I find myself strangely attracted to this device. Red is hot. 
At the time of launch, we don't know if all three color options will be available for each carrier, but fingers crossed that it is. I say we have had about enough of the same old black and white color schemes. Time to change it up.
We have reached out to HTC PR on the red's availability and will update the post once we hear back.
Update:  The red version has been removed from HTC's U.S. site, but it still remains on their global site. So we may not see a red version here in the States, however, they clearly took the time to create red press renders of the device, something companies usually don't do without good reason.
Via: HTC
Cheers Tim and Caleb!