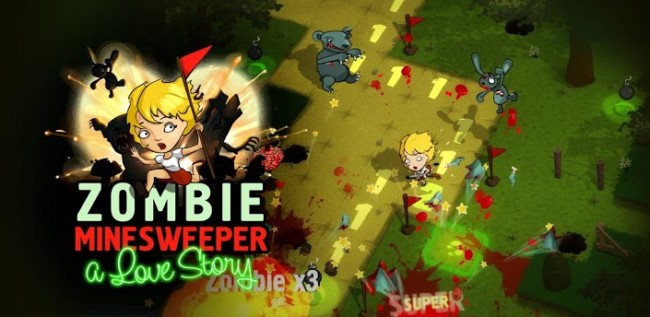 This past Valentine's Day, Zombie Minesweeper was released to Google Play, bringing some great brain-puzzling fun and zombie killing madness. Recommended by Mr. Dave Kover, it brings the puzzle qualities of the old Minesweeper game with a new un-dead twist, being that you play as a defenseless girl who has a fear of zombies rats and bears. But don't worry, you have a shotgun! 
The game costs $0.99 on Google Play and plays quite smoothly. If you are a fan of the old Minesweeper game and killing zombies, this is seriously a win win situation.
P.S. They made a fantastic promo video for it and I have placed it below. Definitely worth a quick watch.
Play Link ($0.99)
Cheers Kover!