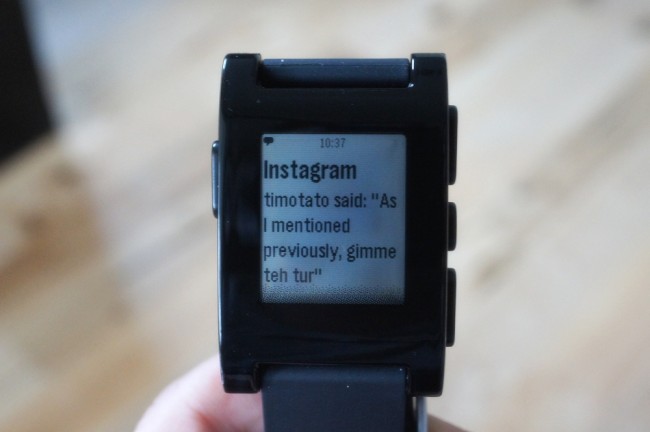 LightFlow, one of our favorite notification apps, received an update this morning that added support for the Pebble smartwatch (our review). In the app, you'll now see an option to "Send to Pebble." If checked, your Pebble watch will vibrate with a notification from your phone, through LightFlow. As you can see in the photo above, it's even showing me comments on Instagram, something I wasn't expecting it to do. 
You can also attach dozens and dozens of other apps, as LightFlow is constantly adding support for more. For example, I now have Twitter notifications from HootSuite coming through, though they aren't displaying the message, but just notifying me that I have a new message to view. I think the amount of info displayed depends on the app and what the notification shows in your notification bar.
If you backed Pebble or purchased one after the Kickstarter, I highly recommend picking up LightFlow to help add more notification options than you'll know what to do with.
Play Links:  LightFlow Lite | LightFlow ($2.49)
Cheers Scott and @yodatom10!