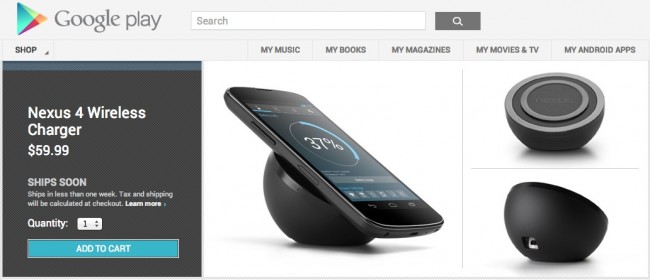 The wireless charging Orb for the Google Nexus 4 is now available through Google Play for $59.99. Originally teased during its unveiling day on October 29, the Orb has been the single accessory for this phone that we have been excited to get our hands on. While the only thing it does it wirelessly charge your phone, the design and ease of use are keys to this being a winner. Since the half-ball angles the phone ever-so-slightly, you can actually use your Nexus 4 while it's charging, unlike on other wireless chargers.
The price comes off as being a bit steep, but that's the current wireless charging situation.
Go get it before it sells out! Device ships in less than one week.
Play Link ($59.99)
Via:  The Verge
Cheers Tio!