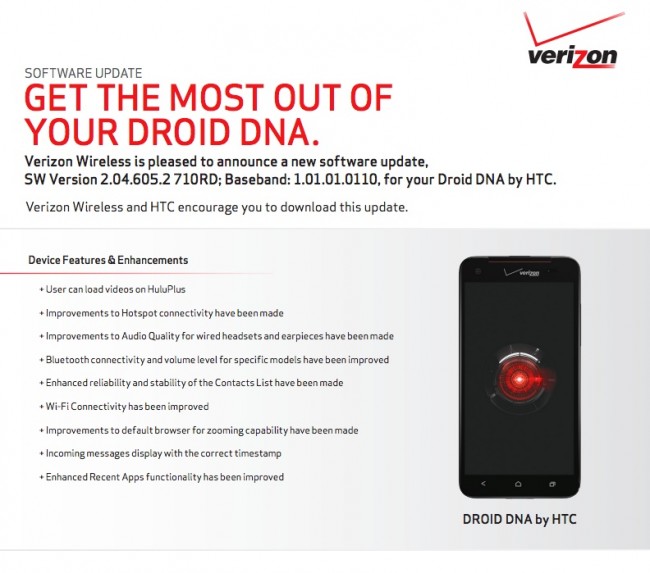 The HTC DROID DNA is set to receive its first update since launch to build 2.04.605.2. The update appears to be more of a bug fixer than anything, as it most definitely is not something major like Android 4.2. In the update, you'll find improvements across the board for things like WiFi and Bluetooth connectivity, Hotspot, audio quality with headsets, zooming in the browser, and recent apps functionality.
We don't have a specific date for rollout of the update, but it usually happens within a week once Verizon has posted these support documents.
The update is 103.5MB in size.