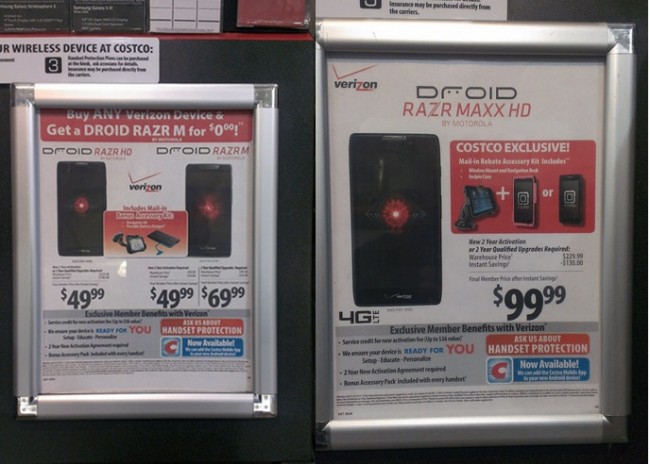 Earlier today, we talked about Verizon slashing the price of the RAZR MAXX HD to $249, also noting that Amazon had it at $149 for upgrades. But how does $99 on-contract sound from Costco? Better deal, right? Oh, they are also tossing in a car mount and case as some sort of "Accessory Kit" mail-in offer.
You would technically need to be a Costco member in order to grab this deal. Either that, or you can con a friend into letting you use their card or taking you with them on their next trip.
We're told the deal may only last until the 12th, which is tomorrow.
Cheers L!