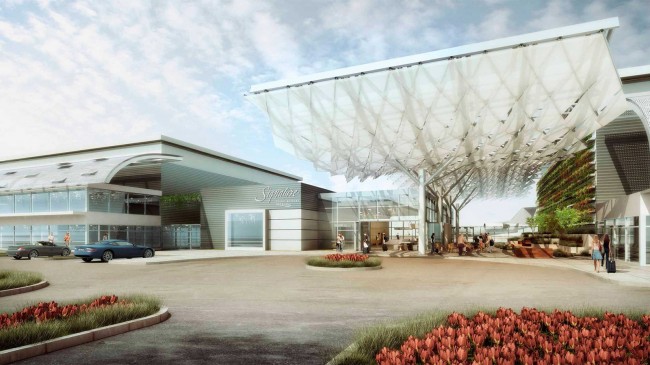 Apparently, Google is tired of waiting in those long security lines at public airports. You know the best way to fix that? That's right, build your own airport. According to Mineta San Jose International Airport, Signature Aviation and Blue City Holdings are to set to begin work on a $82 million 29-acre privately owned airport to house Google's massive fleet, including enough ramp space to hold a Boeing 737 and 767, along with their long list of smaller private jets. 
Included will be an executive terminal, aircraft servicing facilities, and a long list of other fancy things. Below are a few of the concept pictures of what we can expect once the project is completed.
It's safe to say that we will be extremely jealous of anyone fortunate enough to fly out of the "Google-port."
Via: Gizmodo
______________________
Some of our best videos.