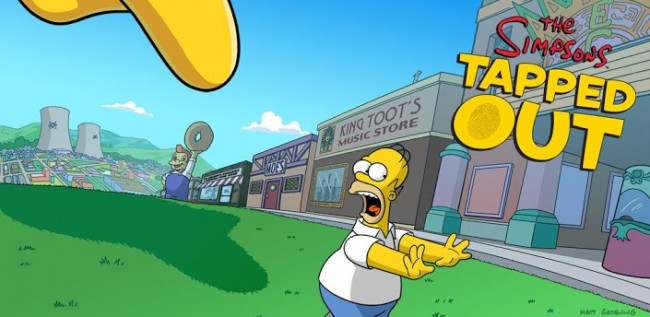 D'oh! This morning, an official The Simpsons title has been launched by EA called Tapped Out. The back story is your typical Simpsons – Homer, instead of doing his job at the plant in Sector 7-G, is at his station fiddling with some app on his tablet. Naturally, he is too involved with his game that the plant erupts, causing Springfield to be completely blown off the map. And as we find out, the safest place to be during an atomic explosion, is ground zero. Your job is to then recreate Springfield and find your family. 
The game was written by the creators of the Simpsons, so it has the same humor that you would associate with the show that has been on the air since I was still in diapers. The game itself looks great, as it was designed using HD graphics, so everything looks very crisp. As a plus, the game is free!
You can never have enough Homer in your life.
Cheers Shawn and EvanTheGamer!