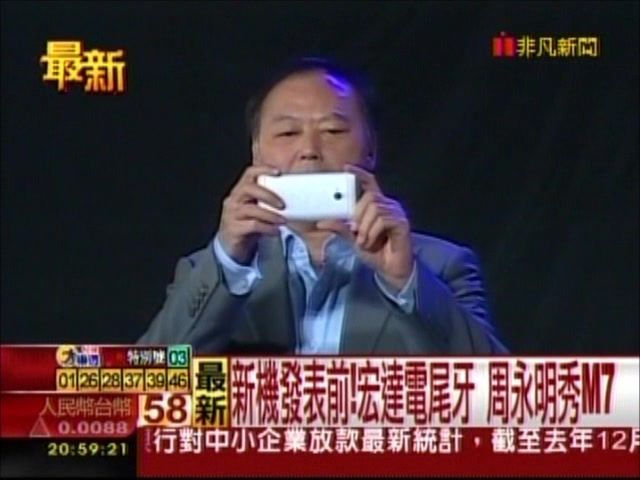 Talk about HTC releasing a phone under the codename M7 has been growing by the day around these parts, so it seems like a release is imminent. Peter Chou, the CEO for HTC, was in attendance at an end-of-the-year event for HTC and it ended up being televised by many stations. At one point, Chou pulled out a device and proceeded to take a few pictures of the crowd. Could this be the M7? 
This is far from conclusive evidence, but the device in Chou's hands doesn't look exactly like your standard One X. In a recent rumor, we got the information that there would be two colors of M7 on launch, white and black. Obviously Chou is sporting the white option and unfortunately didn't let the cameras get a close up on what he was actually using.
Is the M7 appealing to you right now? Or do you think there are better options coming down the road worthy of your upgrade?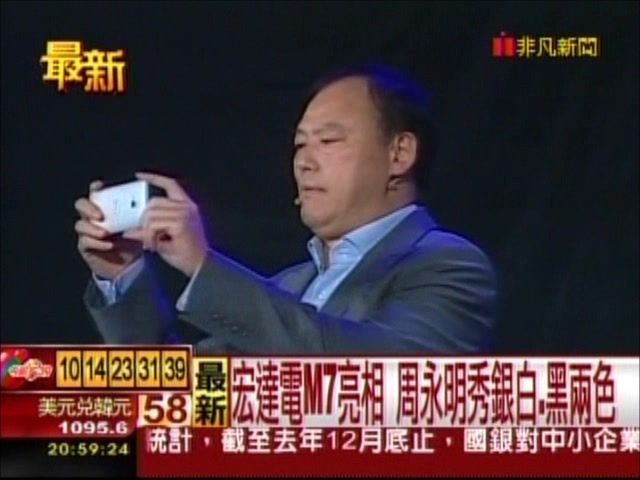 Via: Pocketnow