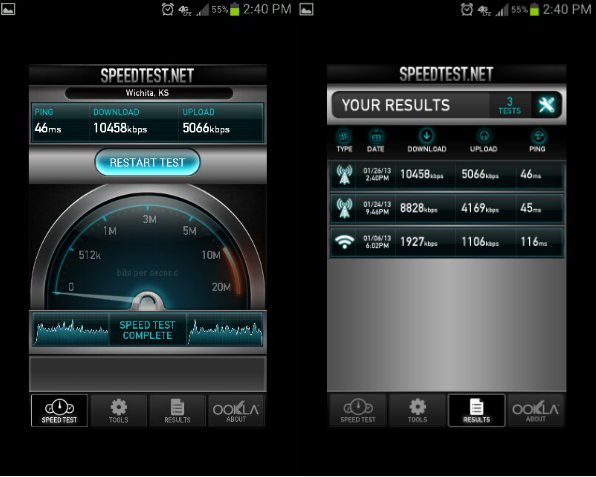 T-Mobile said they would eventually be moving towards a 4G LTE future and away from their HSPA+ network. Today, we have seen the first signs of this promise. XDA user, RunsWithWood noticed this morning that his unlocked Galaxy Note magically had LTE service in the Kansas City area.
The speeds were nothing to get excited over, the screenshots only boast 10Mbps down and 5Mbps up at the highest, but T-Mobile seems to be testing things ahead of their launch. It's going to be a long while before T-Mo gets their LTE network up to the size of AT&T, let alone Verizon, but this is a good sign nonetheless. 
Are you planning your escape from Verizon once T-Mobile builds out their network further?
Via: TmoNews