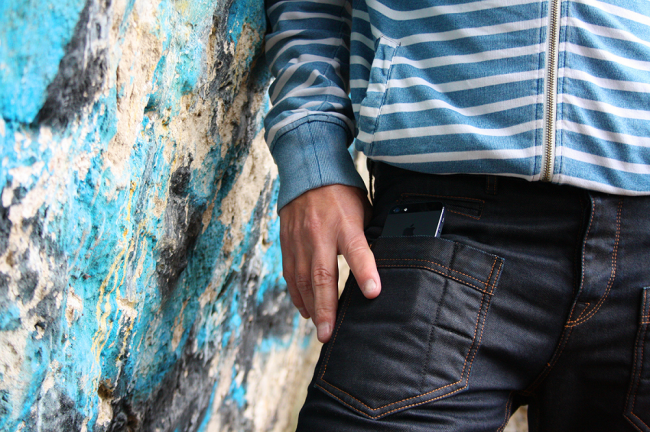 Here is one to throw into the WTF category. Ever wanted some jeans that were tailor made to fit your smartphone? In this day and age, something like this shouldn't come as a surprise to anyone. These are called WTFJeans. The pockets, made to fit the iPhone 5 and Galaxy S3 with precision, are lined with microfiber to keep your device clean and even bacteria free as you pull your phone in and out with each use. 
Along the backside, they have a trademarked "Sexyass" pocket positioning so that we as nerds/geeks can "go out among the people and be 'socially acceptable'." These are their words and not my own. I don't know whether to be offended or throw my money at the monitor.
I am not a denim expert and really, I only wear clothes when necessary (besides my trolling pajamas), but these look pretty hot. The only question I have is, will they fit my Galaxy Note 2?
Buy. ($159)
Via: WTFJeans