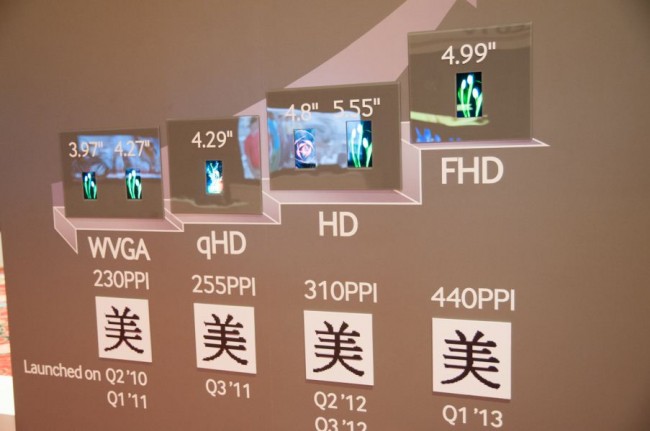 We've had a feeling since CES that the Galaxy S4, whenever it gets here, will most likely feature one of these Full HD Super AMOLED displays. 440 pixels per inch is already a staggering number to have in a device's display, but from the sound of things, Samsung is looking to push that number even further.
According to reports from supply chain makers, Samsung is working with changing the pixels from squares to different shapes such as diamonds and hexagons to add more density. The resulting more ppi means a better screen to look at and would allow Samsung to put more than 440 ppi in smaller devices.
For a little bit of reference, the HTC DROID DNA and the upcoming Sony Xperia Z both have 5″ screens with 440 ppi while the iPhone 5 has a measly 326. Currently, these full HD displays are designed for larger screen sizes, but if Samsung could figure a way to get the dense amount of pixels in a smaller, and cheaper device, things could go over really well for them.
Does the ppi of your phone or tablet mean anything to you?
Via: TechCrunch