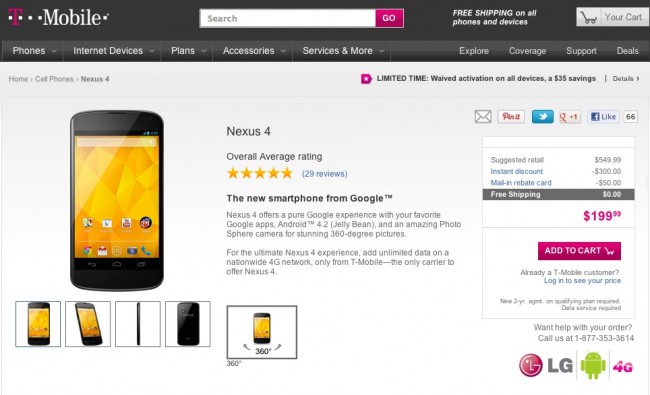 The Nexus 4 is finally back in stock at T-Mobile's website! We aren't sure for how long, but as of writing this post, it's still showing as available for $199 (on-contract). With the device hitting "Sold Out" status on Google Play back in December and failing to return, this may be your only option until supply levels are back under  control.
We couldn't help but chuckle at the price. T-Mobile is claiming that the suggested retail price is $549 and that they have discounted it all the way down to $199. We're pretty sure that $199 price is just a down payment, though, and that you'll be paying equal monthly payments for a while to pay for the rest of it.
This is the 16GB version which runs $349 off-contract through Google.
Via:  T-Mobile