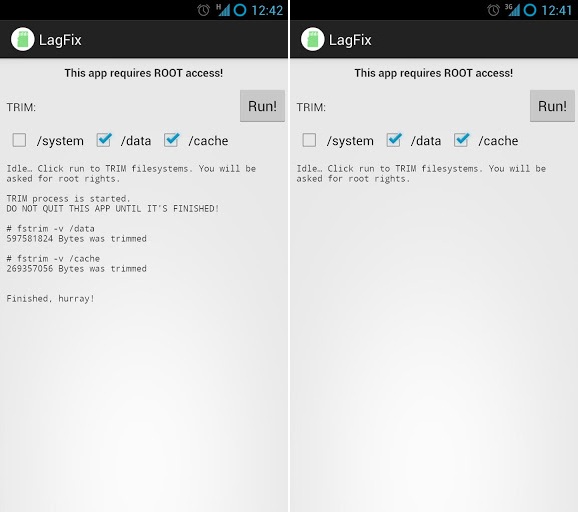 Lag happens, it is an unfortunate truth in the world of rooting and running custom ROM's. Developers have long looked into the underlying problem and as to why lag occurs, but of course, we are still waiting on a permanent death to lag. According to the developer of LagFix, he believes he has created a solution to the issue and has released this tool to counteract it. 
The source of the problem is that internal storage is not properly TRIMmed when needed. You can find lots of information on XDA. It is also well-known fact that running fstrim Linux tool from time to time fixes the issue until internal memory runs out of free blocks. Other solutions like mounting with -discard or disabling fsync may be slow or dangerous.

LagFix is a user-friendly implementation of fstrim utility. It allows you to select which partitions to trim (you should leave defaults unless you know what you are doing) and run the process easily.
The app is recommended for advanced users only, since performing some of these tasks that directly impact your system could potentially harm your device. And you know what, I don't want that on my conscience, so if you use the app, please be careful. Again, it is for rooted users only.
So far on Google Play, the app has been met with high praise. If you are brave and your phone is rooted, try it out and let us know your results.
Play Link