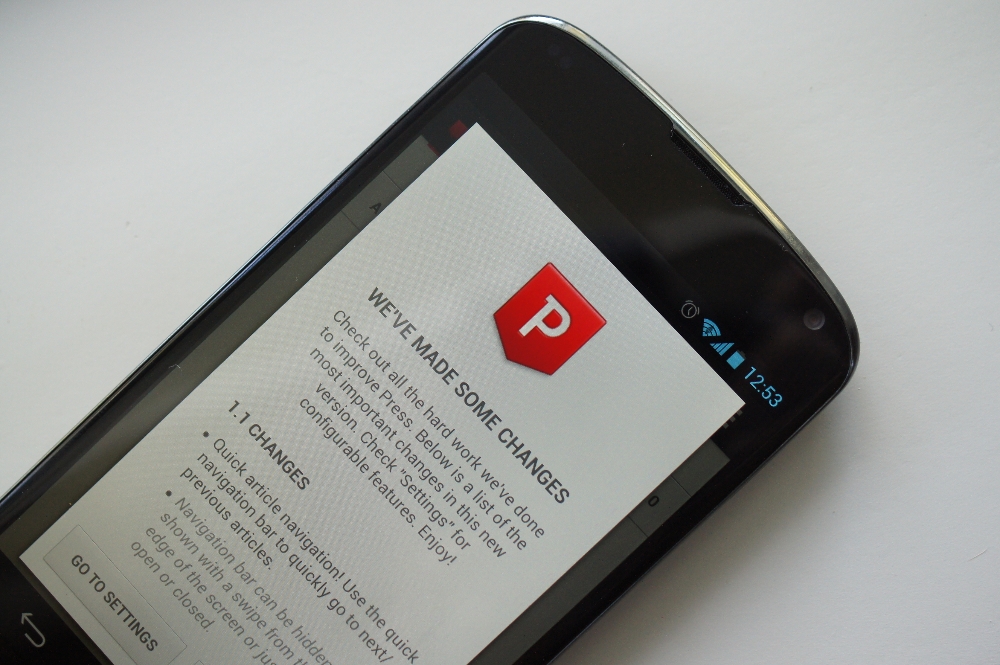 Press, the feed reader Android application that has quickly become a favorite of the DL staff, received a sizable update this afternoon. While the original release of the app grabbed our attention, it was still missing some pretty basic features that other feed reader applications have had for some time. Simple things like background syncing and auto-sync on app launch are just a couple. Those are now included, along with a new way to quickly navigate between articles, more detailed sharing to social networks, and new text-alignment options. 
Here is the full changelog:
Quick article navigation to go to next/previous articles
Background/automatic syncing
Sync on app launch
Background syncing notifications
New text-alignment options
Show image title and URL in the image viewer. (xkcd fans rejoice!)
Date and time formats now match device settings
Article title is now included when sharing to social networks
Lots of performance enhancements and bug fixes
Play Link ($1.99)
______________________
Some of our best videos.