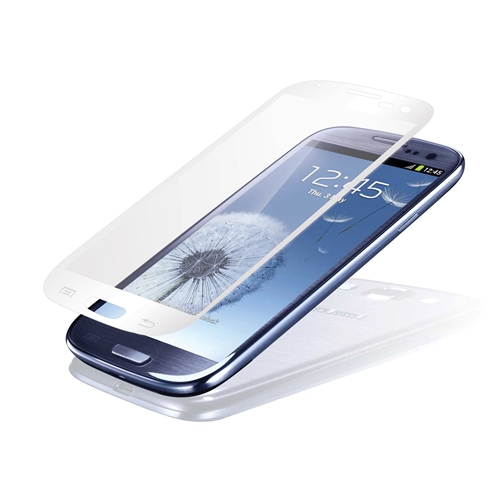 We've talked a lot about tempered glass screen protectors over the last year. They are certainly a popular item in the accessory world because of the level of protection that they can provide those big beautiful displays of ours. So it only makes sense that companies would continue to invest in the technology, especially the big dogs. The next to enter the business is long time accessory company, Seidio. 
Their new VITREO tempered glass protector comes in both white and black (yes, black not blue) and carries the same 9H hardness that we have some from others like XGEAR. It also has tapered (rounded) edges, a strong silicon adhesive that won't bubble or lift, and adds only .55mm of thickness to the device.
Here are the highlights of the VITREO:
Specially process tempered glass stamped with 9H hardness rating to safeguard devices from heavy duty scratches and abrasions
Tapered (rounded) edges provide a sleek, enhanced profile on the device while reinforcing critical points of impact that bolsters durability
Strong silicon adhesive for easy installation without bubbling or lifting
Adds only .55mm to the device making it lightweight and portable
Oleophobic coating prevents fingerprints and smudges
We're a little confused as to why they went with black over blue to match the color of the phone, but it is what it is.
The VITREO runs $39.95.
Via:  Seidio [Amazon]