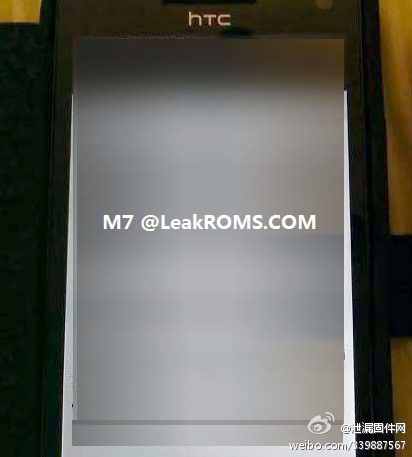 Since CES was a complete bust in terms of seeing HTC's next superphone, the M7, it feels natural that we would see some leaked goodies shortly after. Although, I have to admit, this is some of the worst leaked shots I've ever seen, of anything. So, let us take a second and go over what we have.
Thanks to Pocket Now and HTC Source, we have our first glimpse of the actual device, albeit really doesn't give us much of anything beside the fact it will have a front facing camera, and a few shots of Sense 5. Pictured above is the first leaked shot of the device, with everything blurred out except the camera and HTC logo. Seems legit, yeah?
Below is where it actually gets a bit exciting. There a few shots that are being labeled as Sense 5, which was said to be a huge improvement in terms of looks and feel over previous versions. From what we do see, it certainly gives off a little more of a minimalist look, with clean textures and less of a glossy feel.
So, I have one initial problem with this picture. HTC still can't seem to move away from the legacy menu, which is a real eye sore, given we are waiting for them to ditch hardware buttons, and for developers to start getting rid of it as well. Either way, I'll be happy when those days are behind us and there is a fluid UI experience between my multiple Android devices.
In terms of looks, the new Sense is looking pretty hot. I enjoy the matte feel, so I'm easily more excited today than I was yesterday for the M7 and Sense 5.
Your thoughts?