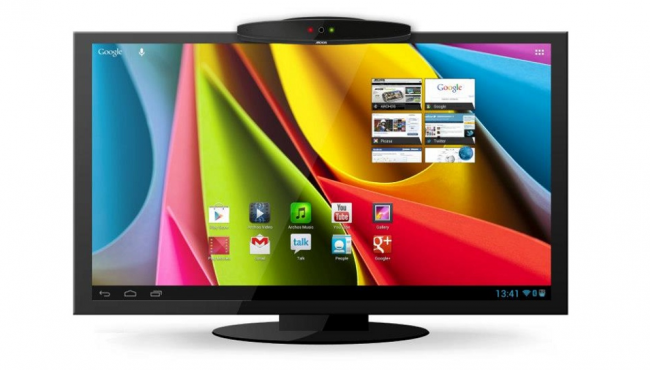 This week, Archos announced the TV Connect that will be on display at this year's CES. According to Archos' CEO, the TV Connect is a, "bigger, better way to enjoy Android." But, what is it? The TV Connect turns the TV that sits in your living room into an Android tablet of sorts. Think of it as Google TV, but with a tablet interface instead. 
You control the OS through a large remote that supports multi-touch input and the device is completely licensed by Google, which allows for access to Google Play and all of your favorite applications. Beyond that, the device also comes with a sensor that sits atop the TV (with built-in webcam) for video calling.
The device will be at CES next week, so you can expect us to possibly get some hands on with it if we have the time. According to the release, the whole package will sell for $129.99.
Via: The Verge